Congratulations! CMIS has got NCPSA & Ai Accreditations
Date:2016-07-27 Source:Chengdu Meishi International School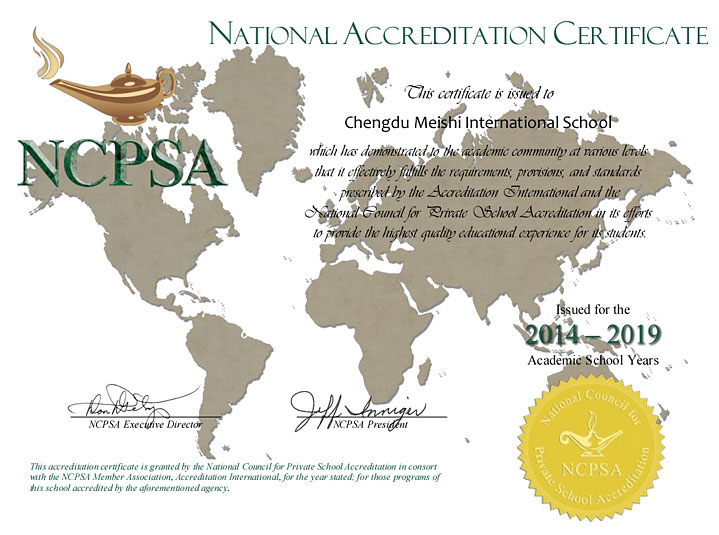 National Council for Private School Accreditation (NCPSA)
The National Council for Private School Accreditations (NCPSA) is a consortium of educators and other stakeholders. Its main purpose is to ensure the standards and qualifications of the American early childhood education programs as well as elementary and secondary private schools. Since 1993, there have been 17 associations that hold full membership status in the Council. It is one of the most prestigious accreditation agencies for private schools in the USA.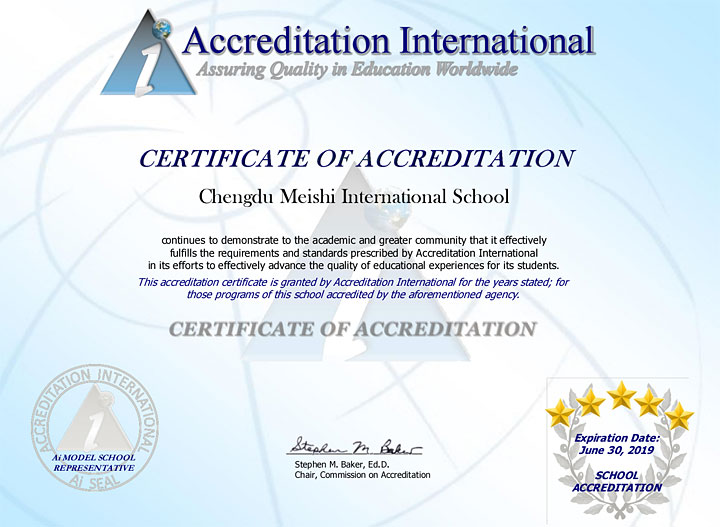 Accreditation International (Ai)
Accreditation International (Ai) offers an education accreditation choice for educational entities outside of the USA. Ai consists of experienced experts from all over the world who certify that the school is meeting all of the formal requirements of the curriculum, facilities, academic excellence, etc. It is quite prestigious in the area of academic excellence and professionalism.