Chris Niesar
I'm Chris from California, the United States. I studied psychology at University of California -- Santa cruz. I've been teaching English in China for over 15 years. I think, as a teacher, it's important to remember that you are also a life- long student. In a rapidly changing world teachers must remain fluid in their teaching philosophy to meet the constantly changing needs of the student, and the world in which they live. Much like software in a computer, to remain relevant, we must periodically update ourselves with the latest methods, tools and teaching philosophies.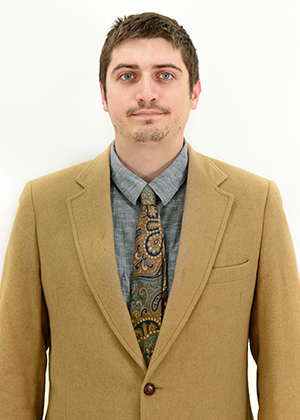 Tyler Miller
From Portland Oregon USA, Tyler attended the University of Oregon where he majored in Chinese and Asian Studies through the Flagship Program. With a deep background in Chinese language and cultural knowledge, Tyler studied in Chengdu as a high school exchange student in 2007. After graduating he received his TESOL certification in 2012 and has been teaching at Meishi since 2014.
Lee Ricketts
My name is Lee Ricketts M.Ed. , i am from Manchester, England. I have a master degree in Education from Nottingham University (UK), PGCEI teaching qualification from Nottingham University and a Bachelors degree in Business information technology (Bsc) from Manchester university as well as a TEFL certificate.
My teaching style is a task based, child centered approach focusing on real world problem with emphasis on collaboration and creativity.
My teaching motto is from the Ancient Greek philosopher Plato. Who said "Do not train children to learning by force and harshness, but direct them to it by what amuses their minds, so that you may be better able to discover with accuracy the peculiar bent of the genius in each". I've been teaching in China for 7 years. My hobbies are playing sport and traveling.
Lee Alexander Filipowicz
I'm Lee Filipowicz, and i'm from Staffordshire, England. I have been teaching for 6 years. I hold a music degree from University of Wolverhampton, a TEFL qualification and a TKT in young learners issued from Cambridge University.
I believe education should be about learning personal responsibility, questioning what is put to you, being objectively critical of yourself and others and being able to adapt your learnt skills in a pragmatic way that benefits you and society around you.
"The goal of education is not to increase the amount of knowledge, but to create the possibilities for a child to invent and discover, to create men who are capable of doing new things." Jean Piaget